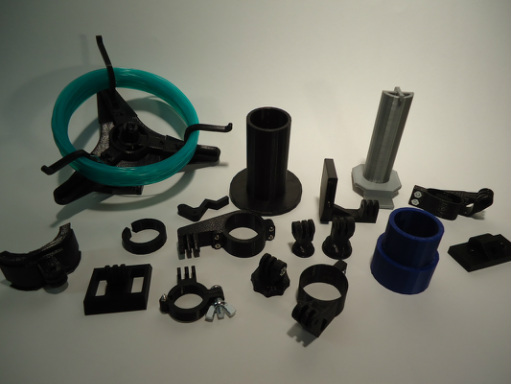 Mostly what we do is make parts that solve problems, here are some usable parts that were made on my machine. I made a spool holder, We came up with a spool adapter that can take a 5 lbs spool of filament. We made an adapter that alows me to hook up my shop vac directly to my Craftsman radial arm saw, catching the sawdust. I had always wanted a piece that would do that, now I can print my ideas and actually use them. I have made lots of gopro camera adapters that have allowed people to do things like mount their HD video cameres on the head for scuba diving and snow skiing. We even made some for rollbars handlebars and scuba lighting systems. Below is stuff I like to show people when they want to see what a 3d printer can do.
If you see something you like, make me an offer, I can always make another one. One thing to keep in mind is most of these items took many hours to print.
---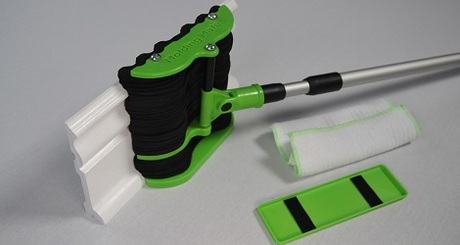 Here is a prototype of a baseboard cleaner I made for a customer a while back, It was made in ABS and he treated it with acetone to
it a finished product look.

Check out the video, looks like it was injected molded doesn't it? Video


---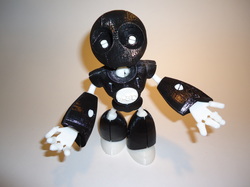 ---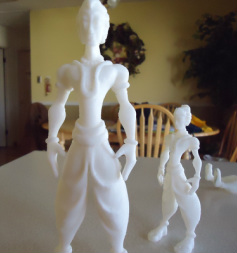 Statues made for a customer. He supplied the design for them. His name is Sandeep Chandran He is an amazing 3D artist!

---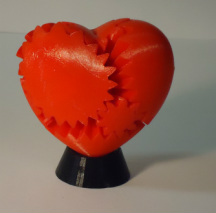 Rotating 3D Gear Heart. Click
here
for a video
---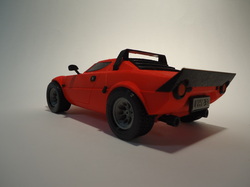 This is a Lancia Stratos, click
here
for a video on the real thing. Click the picture to see the model from the front
---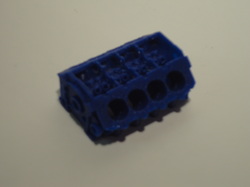 V8 engine block
---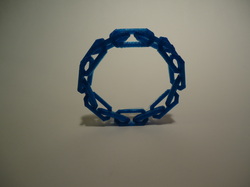 Chain bracelet

---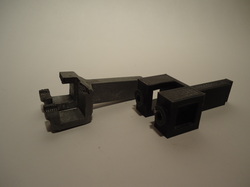 On of my favorite things about 3D priinting is the ability to make a replacement part. This is off of my dad's jig saw. It is a guide for the blade. The broken one is made of pot metal. If you wonder if the part will be strong enough, remember that some people have printed gun parts with these types of printers for I think that is a testament to the strength
---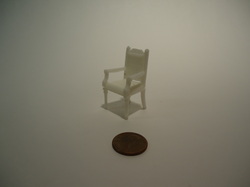 Tiny chair

---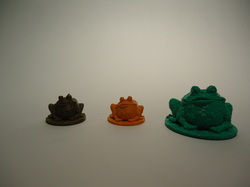 Garden toads

---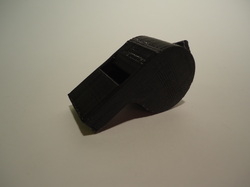 Working whistle

---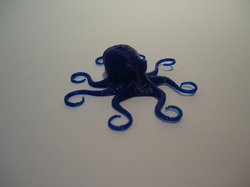 ---
---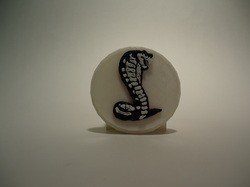 Cobra logo we made for the boys scouts

---



Gear cubes

---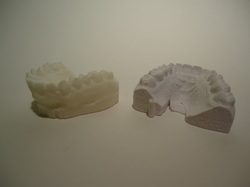 Sample teeth for a dental tech

---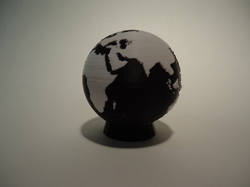 Our planet printed in black and white.

---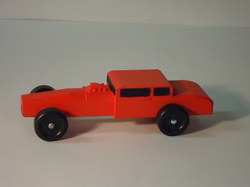 A pinewood derby car we did for the fun of it.

---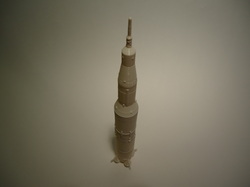 The mighty Saturn V rocket. Click
here
for a video
---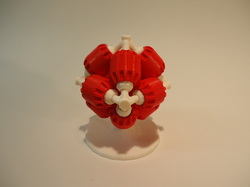 Brain gears, All of the gears turn together. Here is a
link
to a video
---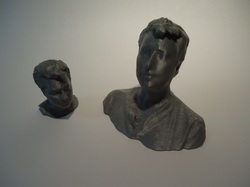 This is a scan I did of myself
---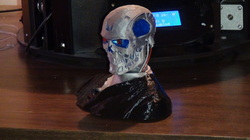 Here, I took the head of a T-800 robot and put it on my own bust from the scan above and then added some paint..

---